About us
The company started in 2003, when it became apparent that training for IB Diploma teachers was sporadic, yet most teachers who attended face-to-face workshops gained a massive amount of inspiration and came back to the classroom revitalised.
IBICUS started small with a few teachers getting together to share ideas. Since then, we have run hundreds of workshops for around 15,000 teachers from over 900 schools in over 100 countries. IBICUS is licensed by and works in cooperation with the IB which ensures that we meet their rigorous quality-assurance standards.
We firmly believe in the philosophy of the IB and have seen that putting it into practice in schools changes the experience of the student and teacher for the better. The workshops are intensive but productive, as experience and feedback tell us that this is the way most of you like them. Groups are generally small so you have time to discuss your questions and most participants find that they leave the workshops with a network of new colleagues with whom they can continue sharing ideas.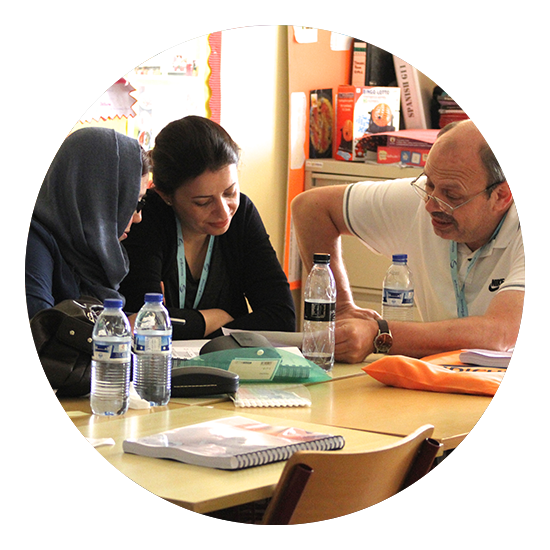 We know that teachers work hard and hope that you leave our workshops with concrete ideas to put into practice, some hints and tips on teaching the courses, some new colleagues and having had an experience that is inspirational as well as enjoying the experience. We look forward to meeting you.
IBICUS are leaders in IB teacher training in the IBAEM region. Our workshop leaders are fully-trained professionals, each with many years of IB teaching and varied assessment experience.
Each subject-specific workshop covers all aspects of teaching the subject, from course design and best teaching practices to internal and external assessment. The philosophy of the IB and the core (Extended Essays, Theory of Knowledge and CAS in relation to the subject) are also covered and category guidelines met.